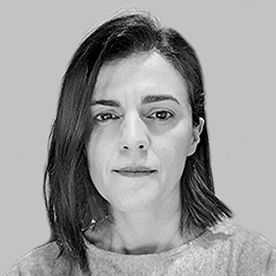 Andreia Magalhães
Andreia Magalhães is Director of the Núcleo de Arte da Oliva, an art centre located in the industrial city of São João da Madeira, Portugal. She has been doing curatorial work since 2000. In Portugal she has worked at the Museu da Faculdade de Belas Artes da Universidade do Porto (FBAUP), the Museu Nacional Soares dos Reis, Museu de Serralves and Museu do Douro. Abroad she developed research projects at the Netherlands Media Art Institute (NIMk) - Montevideo, in Amsterdam, the Museum of Modern Art in New York, the San Francisco Museum of Modern Art, USA, and the Museu de Arte Contemporânea da Universidade de São Paulo (MAC/USP). As a researcher her main interest is the relationship between the visual arts and the realm of film and Cinema. She has a degree in Art History and completed her MA with the thesis The Moving Image in Contemporary Art Museums (Universidade do Porto, 2006), published in 2013. Her PhD focuses on the dissemination of film in art in the 60s and 70s and the processes of its integration in museums (Faculdade de Belas Artes, Universidade do Porto/ Museum of Modern Art, New York).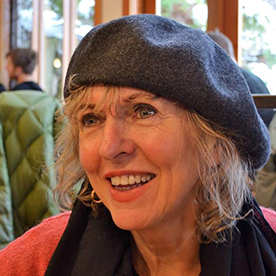 Bernadette Lynch
Dr Bernadette Lynch is an academic and museum professional with twenty-five years' experience in senior management in the UK and Canadian museums. Formerly Deputy Director at the Manchester Museum at the University of Manchester, she has developed an international reputation for leading ethical, innovative participatory practice. In her research and consultancy work she specialises in public engagement and participation with diverse communities and in leading museum transformation and change, publishing widely on all aspects of participatory democracy in museums. Her recent work has been very influential in raising debate on the impact of public engagement in museums. She has extensive experience in leading participatory action research with museums across the UK. She is frequently asked to lecture, advise, teach museum studies and mentor museum professionals internationally. She is Honorary Research Associate at University College London (UCL) where her ongoing research relates to decolonisation, power, democracy, dialogue, debate, engaging with conflict, contested collections and difficult subject matter and organisational change in the museum. Her work is available online: http://ucl.academia.edu/BernadetteLynch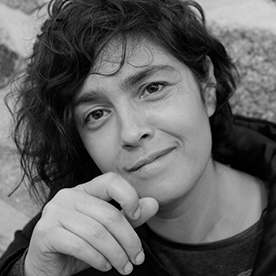 Carla Cabral
Carla Cabral holds a master's degree in Landscape Architecture by Universidade de Trás-os-Montes e Alto Douro (UTAD) with the theme The multisensory landscape experience: senses contribution on perceiving landscape material and immaterial dimensions on the Douro Landscape of Corgo Valley. On this matter she held exhibitions in Museu do Douro and Centro de Ciência de Vila Real. Within the research framework of landscape experience she has been collaborating with Museu do Douro and UTAD and participated in seminars. She is also graduated in Arts (Painting) by Faculdade de Belas Artes, Universidade do Porto (FBAUP) and works as an art teacher.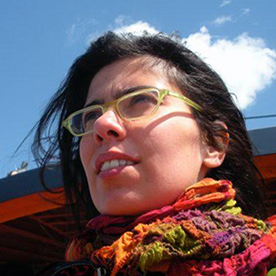 Catarina Martins
Catarina Silva Martins is the Head of the i2ADS - Research Institute in Art, Design and Society and Professor at the Faculdade de Belas Artes, Universidade do Porto. Her research interest lies in rethinking arts education curriculum studies in the present from a historical approach focusing on the systems of reason that govern policy and research. Her previous work has examined the historical intersection of art education with cultural distinctions and divisions inscribed in notions of the artist, inventiveness, and genius that emerged at the turn of the century in Portugal.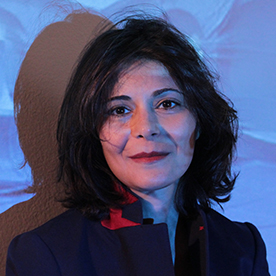 Denise Pollini
Denise Pollini is Head of Education - Arts at the Fundação de Serralves - Museu de Arte Contemporânea, Porto, Portugal. For more than fifteen years she worked at the Fundação Armando Alvares Penteado (MAB / FAAP) in São Paulo, where she was responsible for the implementation of the Educational Sector of this Museum. During this period, she trained and coordinated the educators' teams, developed training programmes for public and private school teachers, and also developed partnerships between the museum's education sector programmes with various institutions such as Committee for Education and Cultural Action - International Council of Museums /Brazil (CECA-ICOM / BR), Fundação Bienal de São Paulo and Instituto Moreira Salles in the development of joint projects, seminars and conferences.
At Serralves she coordinates educational projects for schools, families and adults, as well as social and intellectual inclusion projects. In 2016 she developed at the Museu de Serralves the international conference The Museums and Their Publics with speakers from the Middlesbrough Institute of Modern Art (MIMA) - United Kingdom; Museu de Arte, Arquitetura e Tecnologia (MAAT) - Portugal; Museu de Arte do Rio (MAR) - Brazil; Museum of Contemporary Art Chicago (MCA) - USA and Van Abbemuseum - Netherlands.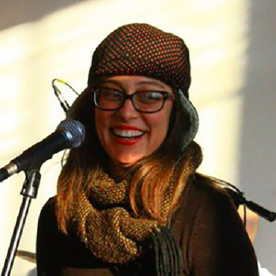 Janna Graham
Janna Graham is a practice-based researcher who works at the intersections of geography, radical pedagogy and cultural production. She is currently Lecturer in Visual Cultures at Goldsmiths University where she runs the BA in Curating. A key figure in what has been termed 'the educational turn' in art, she has developed exhibitions, residencies, research and writing between art and contemporary social urgencies including the struggles around migration, gentrification, education, anti-racism and indigeneity. From 2008-2014 she was a founding researcher and curator of the Centre for Possible Studies, a popular education and arts research centre that worked against social inequalities in London's Edgware Road neighbourhood. She is currently, with Valeria Graziano and Susan Kelly, developing a monograph on the histories and problematics of Public Programming, is a member of the international sound art and political collective Ultra-red and a researcher with the Another Roadmap for Arts Education international research project.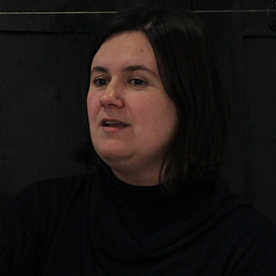 Lara Soares
PhD researcher in Arts Education at the Faculdade de Belas Artes, Universidade do Porto with a grant from FCT – Fundação para a Ciência e a Tecnologia. Master in Practice and Drawing Theory at the same faculty (2008). Degree in Visual Arts at ESAD CR - Caldas da Rainha (2005).
Recently she made several presentations, nationally and internationally, on her research work between art and education - Cape Verde, Ireland and Denmark. Since 2017 she is responsible for the educational programme of the ORBITAL project in the city of Porto.
In the last years she has collaborated professionally with different structures of Contemporary Art, emphasising the work in CENTA and BALLETEATRO in the area of coordination and production of creative projects and artistic education. In 2010 and 2011 she was a lecturer at the Instituto Politécnico de Coimbra. In 2012, she joined the Guimarães Capital of Culture 2012 team, at the CCVF and CIAJG in the educational service programme, remaining until 2017. She is currently working as a consultant on audience mediation in the Municipalities of Ovar (Centro de Arte), Ílhavo (23 Miles programme) and São João da Madeira (Núcleo de Arte da Oliva).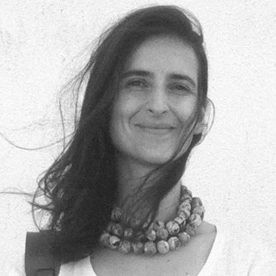 Marta Coelho Valente
Marta Coelho Valente is a PhD student in Arts Education at the Faculdade de Belas Artes, Universidade do Porto, holds a scholarship from FCT – Fundação para a Ciência e a Tecnologia, and is a member of i2ADS - Research Institute in Art, Design and Society and LabEA – Research Laboratory in Arts Education. Her research interests are centred on relational possibilities and public engagement in the context of educational practices in museums, seeking to explore critical and transformative dimensions of real collective agency.
She has a Master in Painting by FBAUP, and degrees in Painting by Escola Universitária das Artes de Coimbra and in Art History by Faculdade de Letras da Universidade do Porto. From 2001 to 2014 she was a visual arts teacher and in 2014 and 2015 she worked as a special education teacher, alongside her art practice.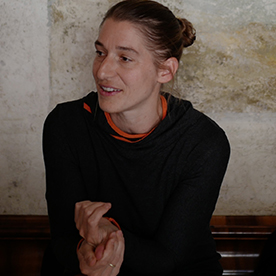 Nora Landkammer
Nora Landkammer, gallery educator and deputy head of the Institute for Art Education at Zurich University of the Arts. She studied Art and Communicative Practices at the University of Applied Arts Vienna and Spanish and Latin American Studies at Vienna University. As an educator, she worked at documenta 12 (2007), Kunsthalle Vienna and Shedhalle Zürich. In the project TRACES – Transmitting Contentious Cultural Heritages with the Arts (http://www.traces.polimi.it/) she is conducting research on conflict in learning and community engagement around difficult heritage. She pursues a PhD project on decolonising perspectives in education in ethnographic museums, and is active in the international network Another Roadmap for Arts Education (http://colivre.net/another-roadmap/). She teaches in the MA in art education, specialisation in curatorial studies at ZHdK.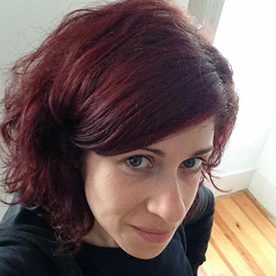 Raquel Ribeiro dos Santos
Head of Education at the Fundação Caixa Geral de Depósitos – Culturgest since 2005. She studied Contemporary Art with Margarida Acciaiuoli and Raquel Henriques da Silva, among others, at Universidade Nova de Lisboa – Faculdade de Ciências Sociais e Humanas. Has additional training in the areas of expression, pedagogy and psychology at Instituto Superior de Psicologia Aplicada. She has organised conferences in the area of mediation, programming for children, education and audiences in museums and art centres, such as Discourses and dialects and Team, Ethic and Error, both under the major theme In the name of the arts or in the name of the audiences? (Culturgest 2010, 2011), Mediation, Emancipation and Participation: In the name of the arts or in the name of the audiences? (Gulbenkian, 2012), Temporary Convictions: In the name of the arts or in the name of the audiences? (Serralves, 2013), Risks and Opportunities for Visual Arts Education in Europe (INSEA, APECV, Culturgest, 2015), After the Amazement (Centro Cultural de Belém – Fábrica das Artes, 2016).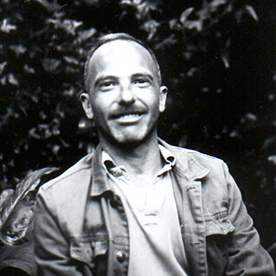 Samuel Guimarães
Samuel Guimarães, art educator since 1993; contemporary art and culture teacher in the theatre department of ESMAE, Porto (higher education performing arts school of Politécnico do Porto) since 2002 on BA and MA courses; Head of education department of the Fundação Museu do Douro since 2006 (I am landscape arts and education programme for Douro Territory museum won the 2015 APOM-Portuguese Association for Museology prize for best Portuguese museum education programme). Former Head of education department of the Fundação de Serralves - Museu de Arte Contemporânea, Porto (1999-2002) and as invited teacher at European Studies Institute of Macau, China (1999, 2000). As an art educator, works for theatre companies, festivals, etc. PhD in Arts Education (2016) at the Faculdade de Belas Artes, Universidade do Porto; MA in Art History at the Faculdade de Letras, Universidade do Porto (FLUP) (1998); Further Education and BA in Art History at FLUP (1992). Main interests: questioning mediation in its ontological colonial status, its caucasian practices and discourses |independent editions (fanzines).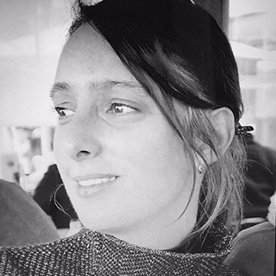 Sofia Victorino
Sofia Victorino is the Daskalopoulos Director of Education and Public Programmes at the Whitechapel Gallery where she leads a programme of artists' residencies and commissions; community projects; public events, performance and film. Previously Head of Education and Public Programmes at Fundação de Serralves - Museu de Arte Contemporânea, Porto (2002-2011) her research interests focus on art, performativity and social practice.